2007 Award Winners
Sheffield Green Award: An Inconvenient Truth
Sheffield Youth Jury Award: We Are Togethe
2008 Award Winners
Sheffield Innovation Award: Seven Sins of England
Sheffield Green Award: The Age of Stupid
Sheffield Youth Jury Award: Order of Myths
2009 Award Winners
Sheffield Doc/Fest Audience Award: Junior
Special Jury Prize: Videocracy
Sheffield Innovation Award: Loop Loop (Special Mention: The Big Issue)
Sheffield Green Award: Blood of The Rose
Sheffield Youth Jury: Sons of Cuba
Student Doc Award: Arsey Versey
Inspiration Award: Adam Curtis
A documentary maker with a distinctive visual style, Adam Curtis' films reflect arguments he has developed through meticulous research and rigorous planning. In various BBC series, Curtis has made extensive and imaginative use of their archive footage.
2010 Award Winners
Sheffield Doc/Fest Audience Award: Father, Son and The Holy War & Scenes from a Teenage Killing
Special Jury Prize: Pink Saris (Special Mention: Nostalgia for the Light)
Sheffield Innovation Award: The Arbor (Special Mention: Prison Valley)
Sheffield Green Award: Rainmakers (Special Mention: Into Eternity)
Sheffield Youth Jury: The Battle for Barking (Special Mention: Marathon Boy)
Student Doc Award: No Easy Time
Inspiration Award: Kim Longinotto
Renowned for her extraordinary human portraits and for tackling controversial topics with sensitivity and compassion, Longinotto's films, including Divorce Iranian Style, The Day I Will Never Forget, and Rough Aunties, have wonacclaim and awards at festivals worldwide.
2011 Award Winners
Sheffield Doc/Fest Audience Award: Give Up Tomorrow
Special Jury Prize: The Interrupters
Sheffield Innovation Award: Welcome to Pine Point
Sheffield Green Award: You've Been Trumped
Sheffield Youth Jury: We Are Poets
Student Doc Award: Eighty Eight
Inspiration Award: Nick Broomfield
Broomfield's personal investigative methods have been a huge influence on British documentary practice, creating films that command international attention. Broomfield is an important innovator whose reputation has been further endorsed with a BAFTA Lifetime Achievement Award for his contribution to documentary.
2012 Award Winners
Sheffield Doc/Fest Audience Award: 5 Broken Cameras
Special Jury Prize: Marina Abramovic The Artist is Present
Sheffield Innovation Award: Bear 71
Sheffield Green Award: Law of the Jungle
Sheffield Youth Jury: Photographic Memory
Student Doc Award: The Betrayal - Nerkahoon
Inspiration Award: Penny Woolcock

Penny Woolcock is a polymath whose work spans documentary, fiction and opera. With documentaries like The Wet House, and breakthrough fiction like Tina Goes Shopping, she has often blurred the lines between fiction and documentary and, in the process, revealed something interesting about both disciplines.
2013 Award Winners
Sheffield Doc/Fest Audience Award: The Act of Killing & Particle Fever
Special Jury Prize: The Act of Killing (Special Mention: Mothers)
Sheffield Innovation Award: Alma, a Tale of Violence
Sheffield Green Award: Pandora's Promise
Sheffield Youth Jury: God Loves Uganda
Student Doc Award: Boys
Short Doc Award: Slomo
EDA Award for Best Female Directed Film: Rafea Sola Mama
Inspiration Award: Nick Fraser
Documentaries commissioned by Nick Fraser
 have won awards at hundreds of festivals around
the world. His films have gone on to win BAFTAs, Grierson Awards, Peabody Awards and more. Sheffield Doc/Fest is delighted to honour Nick Fraser with the 2013 Inspiration Award.
2014 Award Winners
Sheffield Doc/Fest Audience Award: Feature - Still the Enemy Within / Short - Our Curse (Sponsored by Curzon Home Cinema) / Cross-Platform - Assent
Special Jury Award Sponsored by Molinare: Attacking the Devil: Harold Evans and the Last Nazi War Crime (Special Mention: Night Will Fall)
Sheffield Innovation Award: A Short History of the Highrise
Sheffield Green Award: Unearthed
Sheffield Youth Jury: The Internet's Own Boy: The Story of Aaron Swarts (Special Mention: Happiness)
Student Doc Award: Our Curse
Short Doc Award: Amanda F***ing Palmer on the Rocks

The Tim Hetherington Award presented by Sheffield Doc/Fest and Dogwoof: Profession Documentarist
The Wintonick Award: Vessel

Lifetime Achievement Award: Roger Graef
Inspiration Award: Laura Poitras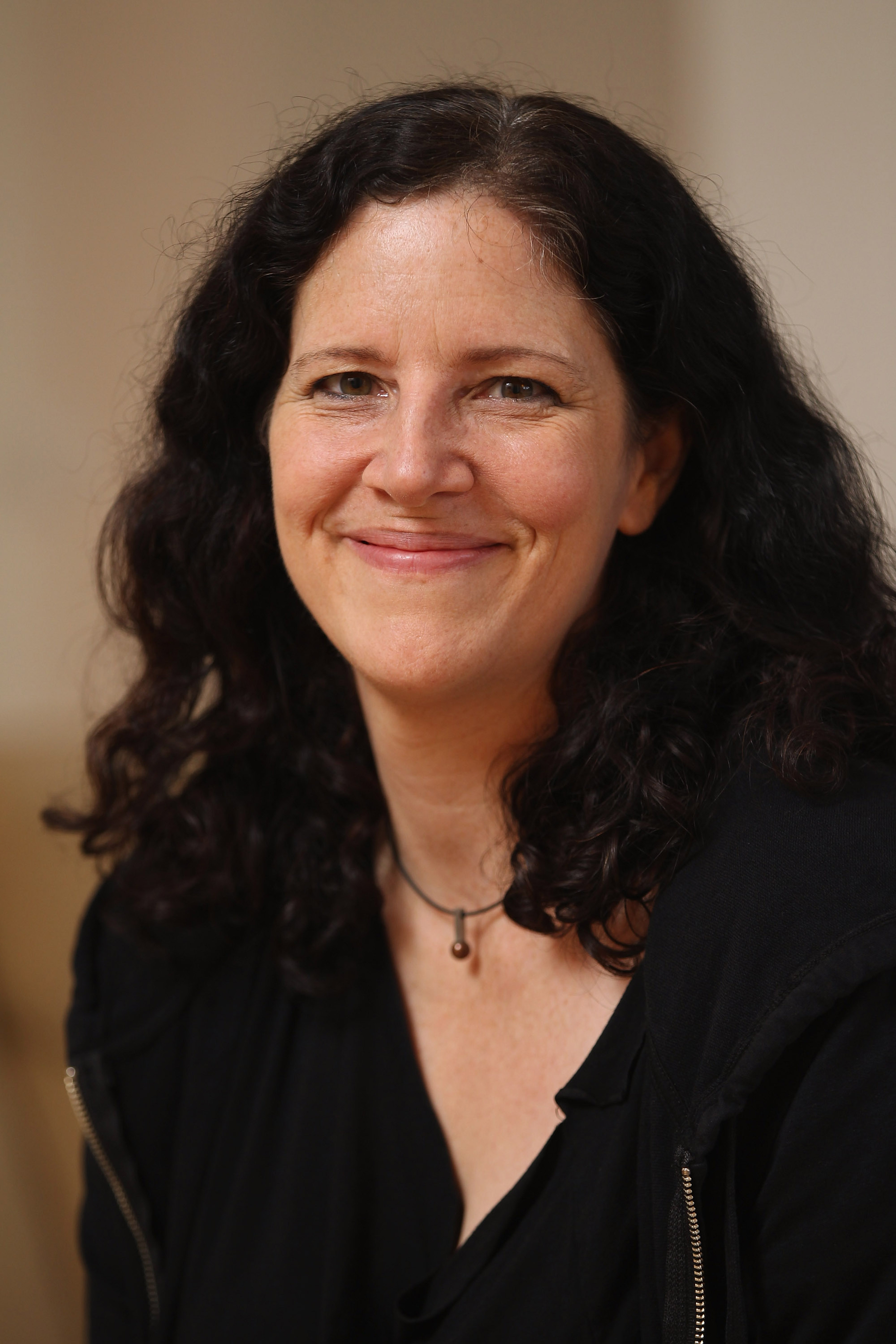 2015 Award Winners
Sheffield Doc/Fest Audience Award: Feature - The Look of Silence / Short - Dear Araucaria, Short / Interactive Project - Disney Animated
Grand Jury Award: A Syrian Love Story
Interactive Award: Clouds Over Sidra (Special Mention: Do Not Track)
Environmental Award: How to Change the World (Special Mention: Landfill Harmonic)
Youth Jury: 3 1/2 Minutes, Ten Bullets
Student Doc Award Sponsored by London Film Academy: Archipelago

Short Doc Award: Starting Point
In The Dark Audio Award 2015: The Woman On Ice
The Tim Hetherington Award: Cartel Land
Inspiration Award: Heather Croall
2016 Award Winners
Sheffield Doc/Fest Audience Award: Feature - Presenting Princess Shaw / Short - Tarikat / Interactive Project - New Dimensions in Testimony / VR Project - Home - An Immersive Spacewalk Experience
Grand Jury Award: Cameraperson (Special Mention: The Settlers)
Interactive Award: New Dimensions in Testimony (Special Mention: Walden, a Game)
Environmental Award: SEED: The Untold Story (Special Mention: Death By Design)
Youth Jury: Sonita
Student Doc Award: My Aleppo
Short Doc Award: I'm Not From Here
Alternate Realities VR Award: Notes on Blindness: Into Darkness (Special Mention: Home - An Immersive Spacewalk Experience)
Tim Hetherington Award supported by Dogwoof: Tempestad (Special Mention: Hooligan Sparrow)
Creative Leadership Award supported by Coaching for Leaders: Sheila Nevins
Award for Unsung Hero in Factual TV supported by Channel 5: Jan Tomalin
Storytelling and Innovation Award: Notes on Blindness
Whicker's World Funding Award: Burma's Lost Royals (Runner-up: Americaville)
Whicker's World Vet Award: Fluechtlinge
Whicker's World Audio Award: Little Volcanoes (Runner Up: The Dhamazzedi Bell)
The Channel 4 First Cut Pitch: Ross Bolidai
The Guardian Documentaries Pitch: Maurice O'Brien, 'Hurling Refugees
International Broadcasting Trust Climate Change Pitch: Jared Scott, 'Waterfall'
VICE Rule Britannia Pitch: Shelley Jones & Jamie Jones
ARRI Short Film Challenge: Richard Elson, '78 Ways To Breathe Out'
ITN Source Short Film Competition: James Arthur Armstrong, 'Ferguson, Missouri'
Sheffield Doc/Fest Inspiration Award Winners
As part of the 20th and 21st Sheffield Doc/Fest, we are very happy to be awarding Inspirational people from the documentary industry who have been an inspiration to filmmakers and audiences alike all around the world. They are:
Claire Aguilar
Claire funded, promoted and distributed independently produced programming to public media for the U.S.'s Independent Television Service (ITVS). She commissioned programming from the global community of independent producers and was curator of Independent Lens, the PBS prime-time series of independently produced programming. Claire is now Director of Programming and Industry Engagement at Doc/Fest.
John Akomfrah
Akomfrah's genre-defying films The Nine Muses, The Stuart Hall Project (Working Title) elegantly combine art and politics; his career spans the worlds of film, arts, television, and academia. He began directing in the Eighties with Black Audio Film Collective, making subtle but searing commentaries on British racism for Channel 4.

Franny Armstrong
Franny Armstrong's feature documentaries have been seen by 70 million people on TV, cinema, internet and DVD worldwide. She always breaks new ground – her 1996 McSpotlight website for McLibel, was called "the blueprint for all activist websites", while The Age of Stupid was a very early crowdfunding success.

Orlando Bagwell
A Baltimore native, Orlando Bagwell's distinguished career as a documentary filmmaker and producer spans more than 25 years. Recognition of hiS work includes four Emmy Awards and numerous Emmy nominations, three George Peabody Awards and the 1994 New York Film Festival Grand Prize.

Luis Buñuel (1900 -1983)
Deemed the father of cinematic Surrealism, the Spanish director profoundly affected the history of filmmaking. As a consecrated auteur spanning nearlyevery genre of film, Buñuel's innovative, iconoclastic and revolutionary style weaves its way into much of today's documentary filmmaking.

Bob Connolly
One of Australia's leading documentary makers, Bob Connolly is best known for his sympathetic and incisive observational style. His films have won an Academy Award nomination, AFI Awards, and Grand Prix at the Cinema du Reel Festival.

Patricio Guzmán
Pioneering Chilean documentary maker Patricio Guzmán (Nostalgia for the Light) first garnered international attention in the 1970s for The Battle of Chile. Exiled under the Pinochet regime, Guzmán returned to the subject of Chile time and again, carving a brave and searing body of work.

Kazuo Hara
Hara's films gives voice to some of Japan's most unique characters and pushes the boundaries of documentary making. His mostfamous film, The Emperor's Naked Army Marches On, is widely recognized as the most influential documentary to ever be produced in Japan.

Ryan Harrington
As the Director of Documentary Programmes at the Tribeca Film Institute, Harrington is dedicated to fostering the documentary form. He has championed a number of Oscar- nominated documentary films, working with some of the most respected filmmakers to connect great films with audiences worldwide.

Victor Kossakovsky
The winner of multiple international awards, Kossakovsky's cinematic style creates a poetic reality, causing audiences to linger, watch and listen to his unique approach. Advancing the field of documentary, Kossakovsky's visionary style shows the infinite possibility of non-fiction filmmaking.

Jørgen Leth
Leth has made more than 40 films since 1963 and was one of the leading lights in Denmark's 1960s experimental film movement. Leth is a passionate advocate of imposing rules on his own films, such as completely chronological editing, which he faithfully stuck to in his 1976 cycling epic A Sunday in Hell.

Chris Marker (1921 - 2012)
A writer, photographer, filmmaker, multi-media artist and world traveller, Marker's cinematic essays have been challenging audiences for more than half a century with their complex queries about time, memory and the nature of truth.

Anand Patwardhan
India's most renowned and controversial documentary filmmaker, Patwardhan has been making award-winning films that have boldly challenged injustices, orthodoxies and prejudices. Patwardhan's work proves documentary can be a means of important political and social intervention.

D. A. Pennebaker
A pioneer of Direct Cinema, D. A. Pennebaker made his name with groundbreaking films such as Primary and Don't Look Back, which used newly developed portable cameras to revolutionise documentary storytelling.In 2012, he was awarded a "lifetime Oscar".."

Jean Rouch (1917-2004)
One of the founders of cinéma-vérité in France, Rouch's filmmaking was characterized by the idea of shared anthropology. Influenced by his discovery of surrealism, many of his films blur the line between fiction and documentary, creating a new style of ethnofiction.

Agnès Varda
Agnès Varda is a photographer, film director and aParis-based key figure in modern film history and one of the world's leading filmmakers. Her work focuses on documentary realism, feminist issues, and social commentary — with a distinct experimental style.

Dziga Vertov (1896-1954)
Dziga Vertov was a Soviet pioneer documentary film, newsreel director and cinema theorist, greatly influencing the emerging genre of documentaries. In the 2012 Sight and Sound poll, the critics voted Vertov's Man with a Movie Camera (1929) the 8th best film ever made.

Diane Weyerman
Weyermann launched the Soros Documentary Fund, which later became the Sundance Documentary Fund. In her current role with Participant Media she has produced a number of issue- driven award-winning documentaries, including the Oscar-winning An Inconvenient Truth, aswell as Food Inc. and Darfur Now.

Rachel Wexler
Wexler specializes in producing international feature documentaries for a worldwide audience. She has worked with many award-winning filmmakers including Geoffrey Smith (The English Surgeon), Marc Isaacs (All White in Barking, Men of the City), and Oliver Hodge (Garbage Warrior).

Debra Zimmerman
For thirty years, Zimmerman has been the Executive Director of Women Make Movies, making it the largest distributor of films by and about women in the world. Recent releases of Women Make Movies include Kim Longinotto's award- winning Rough Aunties.
Chantal Akerman
Artist, film director and professor of film at the City College of New York , Belgian-born Akerman was dubbed by the Village Voice as "arguably the most important European director of her generation,". She is known for making innovative films about the real issues faced by women, employing an experimental, deeply personal approach to her subjects.
Jane Balfour
Jane Balfour is a longterm supporter and distributor of international documentaries. She is well known on the conference, market and festival circuit, frequently appearing on panels and promoting the cause of independent documentary production.
John Battsek
Award-winning producer John Battsek runs the film department of Passion Pictures, which has produced over thirty feature documentaries. As both producer and executive producer he has been instrumental in bringing a wide range of feature length documentary to cinema audiences.
Simon Chinn
Simon Chinn is a British film producer who successfully shepherds feature docs to big screens globally. His films include the Academy award-winning Man on Wire and Searching for Sugar Men and the Bafta award-winning The Imposter.
Jeremy Deller
Deller is widely known for his documentary the Battle of Orgreave which boasts an authentic viewpoint of those affected by the Miner's strike in 1984. Last year, Deller was chosen to represent Britain at theVenice Biennale.

Yance Ford
Yance Ford is a former Series Producer of POV, Ford's curatorial work at the acclaimed PBS documentary showcase garnered 16 Emmy Nominations. A MacDowell Colony and Sundance Documentary Film Program Fellow Ford and was among Filmmaker Magazine's 2011 25 New Faces of Independent Film for her film Strong Island, set for release in 2015.

Jeanie Finlay
Jeanie is a British artist and filmmaker who creates intimate, funny and personal documentary films and artworks. Her work includes The Great Hip Hop Hoax , Sound It Out, Goth Cruise the critically acclaimed doc Teenland and award winning interactive documentary Home-Maker.

Leonard Retel Helmrich
Helmrich is a Dutch film director and cinematographer who is famous for perfecting the 'Single-Camera' shot. He was also the first person to twice win IDFA's top prize, for his films Position Among the Stars and The Shape of the Moon, part of his trilogy on modern Indonesia.

Mette Hoffman Meyer
Mette commissions and supports the work of unknown filmmakers across the globe, particularly in countries where support is not possible. She is head of documentaries at DR TV and spearheaded the films series', Why Democracy? and Why Poverty?

Heddy Honigmann
Heddy Honigmann is a Peruvian-born Dutch director working in both fiction and documentary filmmaking, whose films have been translated into many other languages. The Centre Pompidou in Paris recently celebrated her outstanding achievement by screening all of her films.

Karolina Lidin
A consultant for the Nordic Film & TV Fund and Sheffield Doc/Fest MeetMarket, Karolina has previously worked as a producer, commissioning editor, and distributor. Karolina moderates the IDFA FORUM, and works with many other documentary events.

James Marsh
British film director Marsh has made a number of acclaimed documentaries, including Wisconsin Death Trip, the Academy Award winning Man on Wire, and Project Nim. His dramas include Shadow Dancer and Red Riding.

Sheila Nevins
American television presenter and President for HBO, Sheila Nevins is one of the most influential people in documentary filmmaking. She has produced over one hundred documentaries, winning many awards for her contribution to documentary film.

Alanis Obomsawin
Alanis Obomsawin is a Canadian writer and filmmaker. She has produced over 40 documentaries on issues affecting aboriginal people in Canada, and is an icon of peace and reconciliation. Her renowned documentary, Kanehsatake: 270 Years of Resistance, won 18 awards alone.

Dawn Porter
Dawn Porter is the founder of Trilogy Films. She directed Gideon's Army, , which premiered at Sundance, aired on HBO Documentary Films and won a number of awards. Dawn was named by Realscreen as one of their Hot Shots 15 emerging directors to watch.

Annie Roney
Founder and CEO of Ro*co Films Annie Roney curates the most highly acclaimed collection of documentaries in the world. Roney believes that a well-researched and emotionally-driven documentary can challenge the way people think, a notion that has since harnessed the respect of independent filmmakers across the globe.

Robert Thirkell
Robert Thirkell has a proven track record for making TV documentaries. Specializing in documentary formats, Thirkell works alongside some of the leading production companies and broadcasters from around the world

Barbara Truyen
Producer, distributor, festival organizer and manager of cinema, Barbara Truyen has worked in various departments of the film industry since 1990. She is also the Commissioning Editor for the Dutch Public Broadcaster VPR, in which she manages an authored slot and a popular culture slot.
IIkka Vehkalahti
Iikka Vehkalahti is a documentary film maker who has worked on hundreds of films as screenwriter, director, producer and editor. For many years he has fought for the funding and visibility of Finnish documentary film in YLE and at international forums.

Lucy Walker
British doc veteran Lucy Walker has received a number of accolades during her career, including two Academy Award nominations. Her films have covered a wide array of topics from art in the world's largest landfill (Waste Land) to traumatic brain injuries and extreme sport (The Crash Reel).

Peter Wintonick (1953 - 2013)
Peter Wintonick was an independent documentary filmmaker based in Montreal. A winner of the 2006 Governor General's Award in Visual and Media Arts, former Thinker in Residence for the Premier of South Australia, prolific award winning filmmaker, he is one of Canada's best known international documentarians.