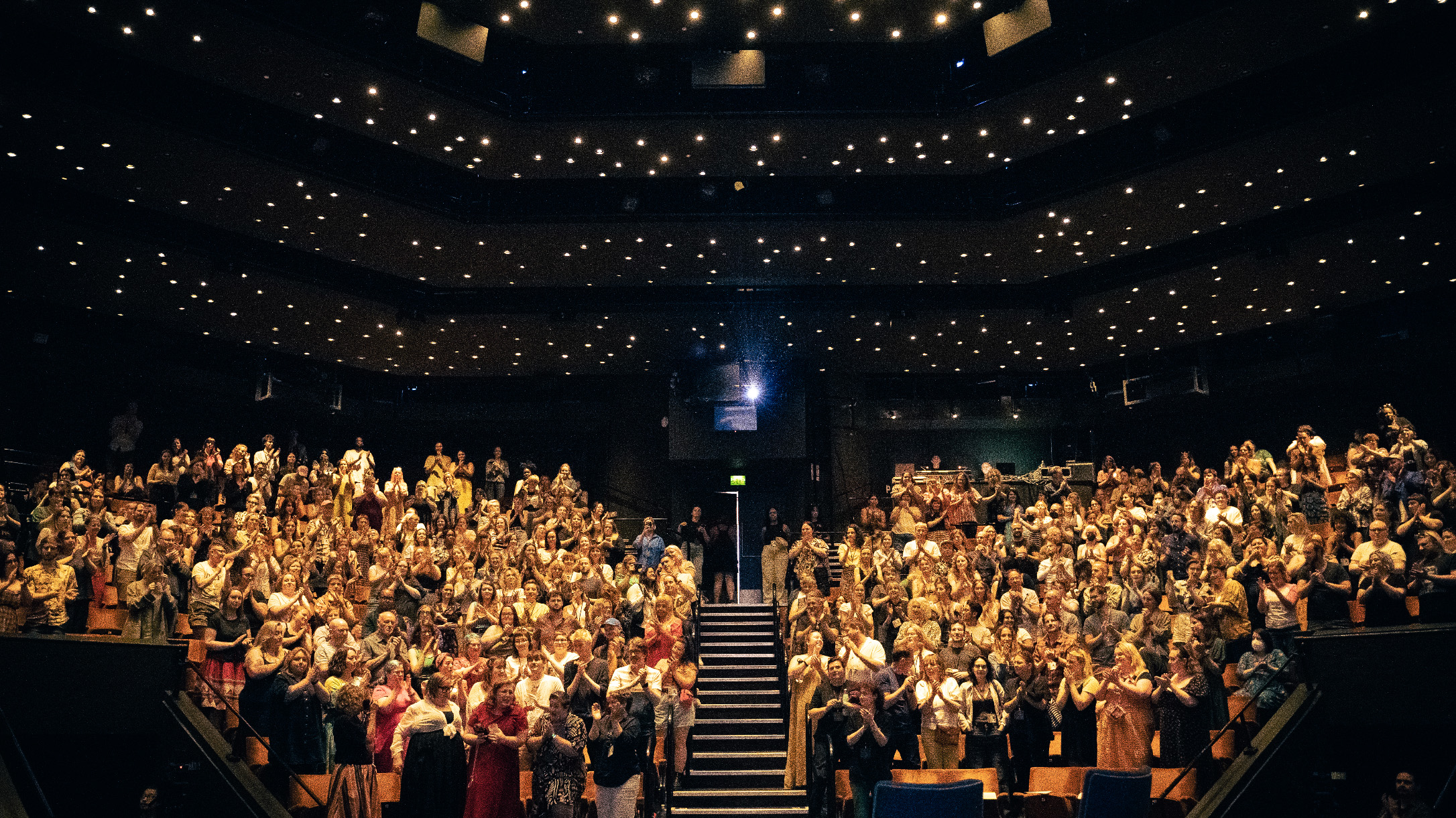 Image Credit: Your Fat Friend directed by Jeanie Finlay (2023 Audience Award-winner), standing ovation at Crucible Theatre - image courtesy of Lilian Corrigan
Following on from a successful 30th edition, we are delighted to announce the 

2024 festival dates, set to run between

Wednesday 12 June - Monday 17 June 2024.  
The MeetMarket will take place on Thursday 13 June and Friday 14 June, allowing Marketplace participants the opportunity to experience the opening night of the festival. Lightning Industry Passes are on sale now at £190 +VAT, until 4 October. Festival submissions will open in the Autumn 2023.  
Annabel Grundy, Managing Director, said: "Our 2023 edition felt like a homecoming, as we returned to iconic Sheffield city venues and a fully in-person edition, with more than 80% of our films accompanied by attending filmmakers and subjects from around the world. Sheffield DocFest is a place for creative and international collaboration as well as an immersion in the world of documentary - from film to TV to new formats - we are proud to play an important role as part of this ecosystem and cannot wait to welcome the community back to Sheffield next year"   
Diana Buckley, Director of Economy, Skills and Culture, Sheffield City Council, said: "Sheffield DocFest is an important event in our cultural calendar, bringing together local audiences as well as the international film industry. We were delighted to see such strong audiences for the 2023 edition and a real buzz in the city"
The 2023 festival saw 37 World Premieres, 20 International Premieres, 10 European Premieres, 47 UK Premieres and 8 retrospective films, from 52 countries of production. It was our most innovative documentary offering yet which, in addition to films, included an abridged theatre production, live podcast events, premieres of TV series and virtual reality exhibitions. More than 190 Industry Representatives from 93 companies and 19 countries took in-person meetings with selected projects and talents over the course of the festival market days.
As we look forward to our 31st edition next year, check out some of our highlights from across the 30th edition festival! Video credit to

Jack Masterson.