Image credit:

Ella Murtha
We are excited to announce our Opening Night Film, Guest of Honour, and one of our headline talks, ahead of our full Programme Launch on 10 May. 
Our 30th Edition festival will open on 14 June with  the World Premiere Of Paul Sng's Tish; we welcome the critically acclaimed Iranian filmmaker Rakhshan Banietemad as our Guest of Honour for 2023; and are pleased to announce Munya Chawawa will be joining our speakers line up, hosting an in-person talk taking place at The Crucible Theatre.
Opening Night Film: TISH
We're thrilled to announce our 2023 Opening Night Film, Paul Sng's Tish: an intimate portrait of British documentary photographer Tish Murtha, and her daughter's fight to preserve her legacy.
In Tish, Paul Sng celebrates the vision and profound humanism of this gifted artist. As the film questions the value placed on art and artists from working class roots, we follow Tish's daughter Ella, as she fights to preserve her mother's legacy. No less striking than the work of its subject, Tish is a powerful tribute to a vital artist, activist and social chronicler, and a rallying call to all whose engagement with art questions who gets seen and heard, who doesn't, and why. This is a story of contemporary Britain, of the fight for culture, as well as the life of a mother and activist. 
Directed by Paul Sng (Poly Styrene: I Am A Cliché, Dispossession) and produced by Jen Corcoran (Nascondino [Hide and Seek]) through Teesside-based Freya Films in association with Hopscotch Films and Sng's Velvet Joy Productions, with cinematography by Hollie Galloway. The voice of Tish is played by Maxine Peake (Funny Cow). The film was made with the support of the BFI Doc Society Fund (thanks to National Lottery funding) and Screen Scotland, in association with the BBC.
Paul Sng, Director of Tish, says: "We're completely delighted that Tish has been chosen to open Sheffield DocFest, a huge honour in a fitting city to launch a film about a photographer whose images show the fun, mischief and ingenuity of working class communities. In the late 1970s and early 1980s, Tish Murtha used her camera to interrogate the detrimental impact of Thatcherism and deindustrialisation. More than forty years later, her images retain an urgency and empathy that speak to the concerns faced by people struggling to pay for food and energy bills in the present day. While this film celebrates the calibre of Tish's work, it also asks questions about the value placed on working class artists and the communities that nurture them. These are important questions, now more than ever." 
Annabel Grundy, Sheffield DocFest Managing Director, says: "We are delighted to open the festival with Tish, as we celebrate 30 years of Sheffield DocFest. Tish shines a light on a working class artist whose work was tragically overlooked while she was alive, and whose story was rooted in the North. We are thrilled to welcome back director Paul Sng to DocFest, who presented the film at early-development stage in our marketplace in 2021 and producer Jen Corcoran who came through our own 'Future Producers' school seven years ago."
Guest of Honour: Rakhshan Banietemad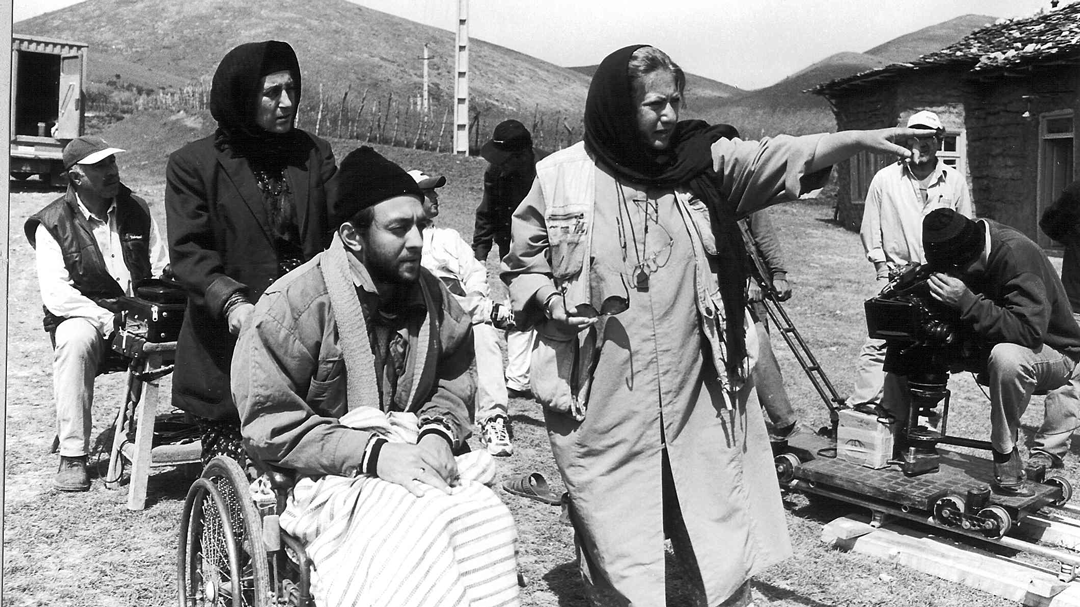 We are delighted to welcome the internationally and critically acclaimed Iranian film director and screenwriter, Rakhshan Banietemad, as our Guest of Honour for 2023. One of Iran's most celebrated filmmakers, she is often referred to as the "godmother of Iranian cinema". Her wide-ranging and bold collection of works focus on poverty, criminality, divorce, polygamy, social norms, cultural taboos, women's oppression, and cultural expectations. 
Rakhshan Banietemad will attend in person and will present a Retrospective of six films, including the World Premiere of her latest short, Narratives Ad Hominem. The retrospective will be complemented by six features (including five UK premieres) from other filmmakers selected by Banietemad and our programming team. Screenings will be accompanied by live Q&As and introductions.
Click here to find out more about the films.
Rakhshan Banietemad says: "Although the Women, Life, Freedom movement was formed in Iran, its reflection spread throughout the world and will undoubtedly be influential in women's movements in similar societies. The 2023 edition of Sheffield DocFest is smartly focusing its attention on the importance of the women's movement by showing a number of Iranian documentary films. I am pleased that I have been invited to the Sheffield DocFest as a guest of honour and I will be present at this prestigious festival to introduce some of my documentary films." 
Raul Niño Zambrano, Sheffield DocFest Creative Director added: "I have always admired Rakhshan Banietemad's work and this year is the perfect chance to celebrate her films and her commitment to documentary filmmaking. Looking back at her films now is a very enriching experience that reminds us of the power of storytelling."
Munya Chawawa: Satire in Documentary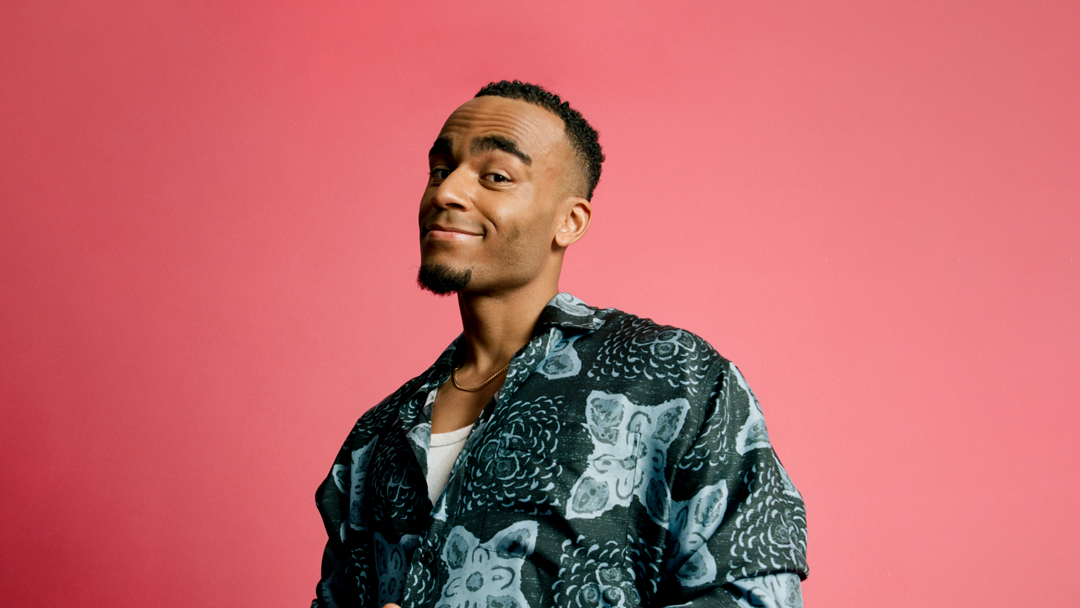 After a successful return to in-person festival events last year, this year sees us heading back to Sheffield venues including The Crucible Theatre with a series of in-person talks, screenings, and extended Q&As. Joining the speakers line up of public talks and events will be satirist and broadcaster Munya Chawawa, presenting a talk titled Satire in Documentary, supported by Channel 4. 
He will discuss his unique approach to integrating satire in non-fiction keeping viewers engaged and cleverly informed. BAFTA nominated for his Channel 4 documentary How to Survive a Dictator, Chawawa continues to be one of the biggest and brightest talents in UK television. 
Munya Chawawa, Broadcaster, says: "I'm looking forward to coming back to Sheffield, my university hometown. At this year's DocFest I'll be sharing more of what I have been up to in the documentary space, how I have built my career so far, and how humour can be a powerful tool for truth-telling."
Our full programme will be revealed on Wednesday 10 May, tickets for public events and screenings will go live on the same day.
----
 
Rakhshan Banietemad's retrospective: 
OUR TIMES 
Iran - 2002 - Rakhshan Banietemad - 75 min. 
WE ARE HALF OF IRAN'S POPULATION 
Iran - 2009 - Rakhshan Banietemad - 47 min. 
ANGELS OF THE HOUSE OF SUN 
Iran - 2009 - Rakhshan Banietemad - 53 min.
SEE YOU TOMORROW ELINA 
Iran - 2011 - Rakhshan Banietemad - 52 min. 
HEY, HUMANS 
Iran - 2016 - Rakhshan Banietemad - 66 min. 
NARRATIVES AD HOMINEM 
Iran - 2023 - Rakhshan Banietemad - 22 min (World Premiere) 
 
Perspectives on Iran: 
PROFESSION: DOCUMENTARIST 
Iran - 2014 - Shirin Barghnavard, Firouzeh Khosrovani, Farahnaz Sharifi, Mina Keshavarz, Sepideh Abtahi, Sahar Salahshoor, Nahid Rezaei - 80 min. 
MY WORST ENEMY 
France - 2023 - Mehran Tamadon, Mehran Tamadon - 81 min. (UK Premiere) 
HOW DARE YOU HAVE SUCH A RUBBISH WISH 
Iran - 2022 - Mania Akbari - 72 min. (UK Premiere) 
WHERE GOD IS NOT 
France - 2023 - Mehran Tamadon - 112 min. (UK Premiere) 
AND, TOWARDS HAPPY ALLEYS 
India - 2023 - Sreemoyee Singh - 75 min. (UK Premiere) 
BETWEEN REVOLUTIONS 
Romania, Croatia, Qatar, Iran - 2023 - Vlad Petri - 63 min. (UK Premiere)