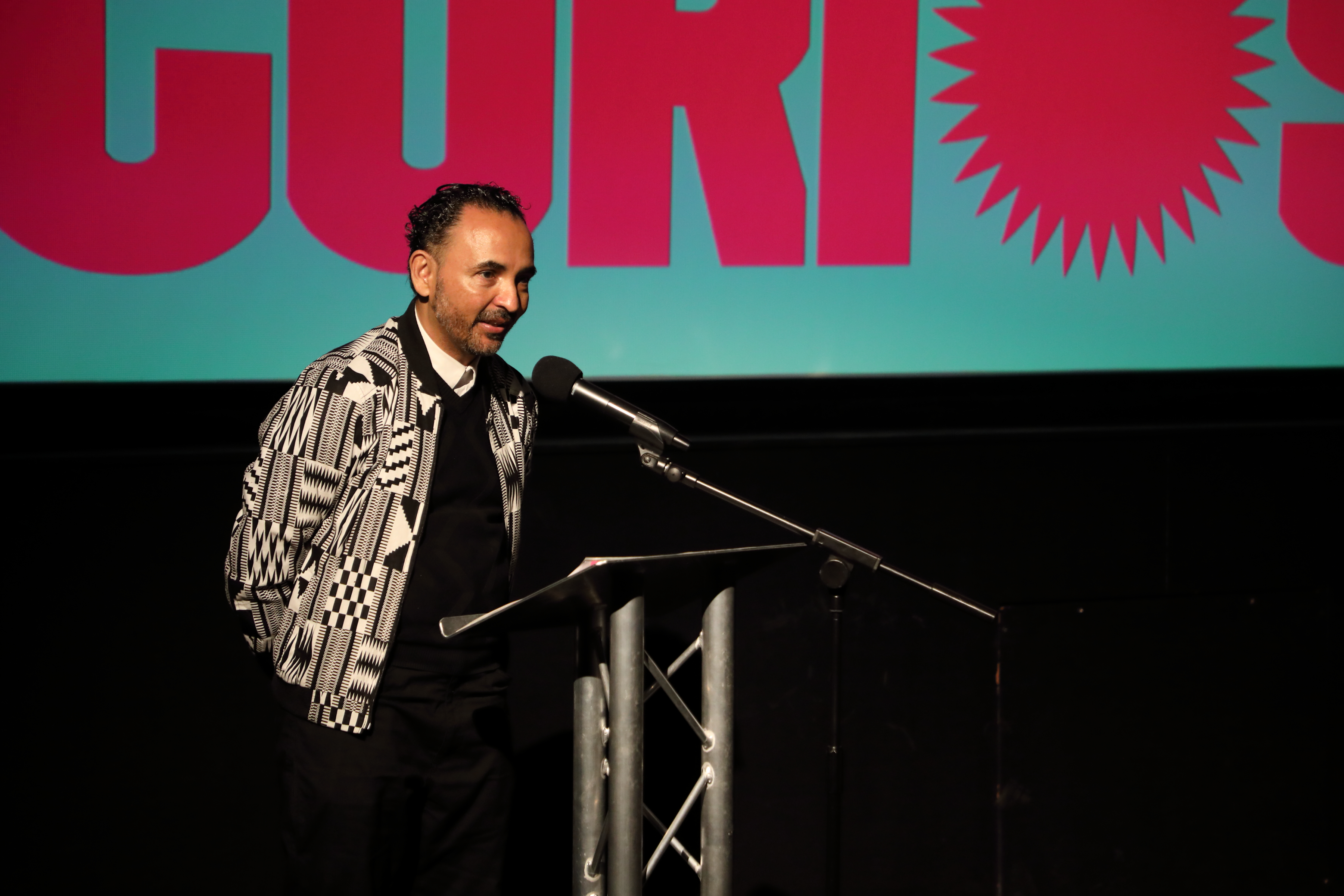 We are thrilled to confirm the appointment of Raul Niño Zambrano as our Creative Director ahead of our 30th Edition which takes place in Sheffield, 14 - 19 June.
Following a successful year as Acting Creative Director, our Board of Trustees confirmed the appointment of Raul Niño Zambrano as Sheffield DocFest's Creative Director. 
Raul was previously Senior Programmer at IDFA (International Documentary Festival Amsterdam) where he started as a programmer in 2008. During his tenure at IDFA, Raul conducted a ground-breaking study on the position of women within the documentary world The Female Gaze (2014) and initiated the IDFA Queer Day (2013, ongoing). In addition to being a lead programmer on the overall selection, he curated such programmes as Emerging Voices from Southeast Asia, and Cinema do Brasil. He has participated in many international festivals as a juror (Hot Docs, DocPoint, Guanajuato International Film Festival) and as an expert/tutor (DocMontevideo, FESPACO, Brasil CineMundi, If/Then Shorts Global Pitch, Guadalajara Doculab) and this year joins the judges of the Whickers Pitch, which will award £100,000 to a filmmaker to make their first feature-length documentary, with the winner announced at Sheffield DocFest on Sunday 18 June. 
As Creative Director of Sheffield DocFest, Raul is responsible for setting the programme agenda across the Festival's Film Programmes, Alternate Realities exhibition, Marketplace & Talent activities, and Talks & Sessions. As previously announced, the role is a joint leadership position and will work collaboratively with Annabel Grundy who is the Managing Director.  
Alex Cooke, Chair of the Board of Trustees, Sheffield DocFest says: "We congratulate Raul on his creative leadership and for such a strong line up for our 30th edition. Raul and Annabel make a great team.  We look forward to their continued collaboration and vision for the future of Docfest."
Raul Niño Zambrano, Creative Director, Sheffield DocFest says: "Since the very first moment I joined Sheffield DocFest I knew it was the right place for me. A nurturing environment for developing ideas as a team is what has made Sheffield DocFest play such a vital role in the international documentary arena as well as for the British industry and I am delighted to move forward in the Creative Director role.  We have already started to put in place the festival's vision and connect filmmakers, industry professionals and audiences with the latest trends, necessary conversations and best examples of creative practice so that DocFest truly feels like the home of documentary in the UK."
This year's line-up is our most innovative documentary offering yet which, in addition to films, includes an abridged verbatim play (Jews. In Their Own Words), new live podcast events, premieres of TV series and virtual reality exhibitions. As previously announced, the we will open the Festival with the world premiere of Tish on 14th June 2023: an intimate portrait of British documentary photographer Tish Murtha and her daughter's fight to preserve her legacy.
The wider film programme includes 37 World Premieres, 20 International Premieres, 10 European Premieres, 47 UK Premieres and 8 retrospective films, from 52 countries of production. Delegate pass sales are up by 24% compared to this day last year, so we expect a significantly higher number of delegates to attend the festival vs 2022. Final delegate numbers will be published post-festival.