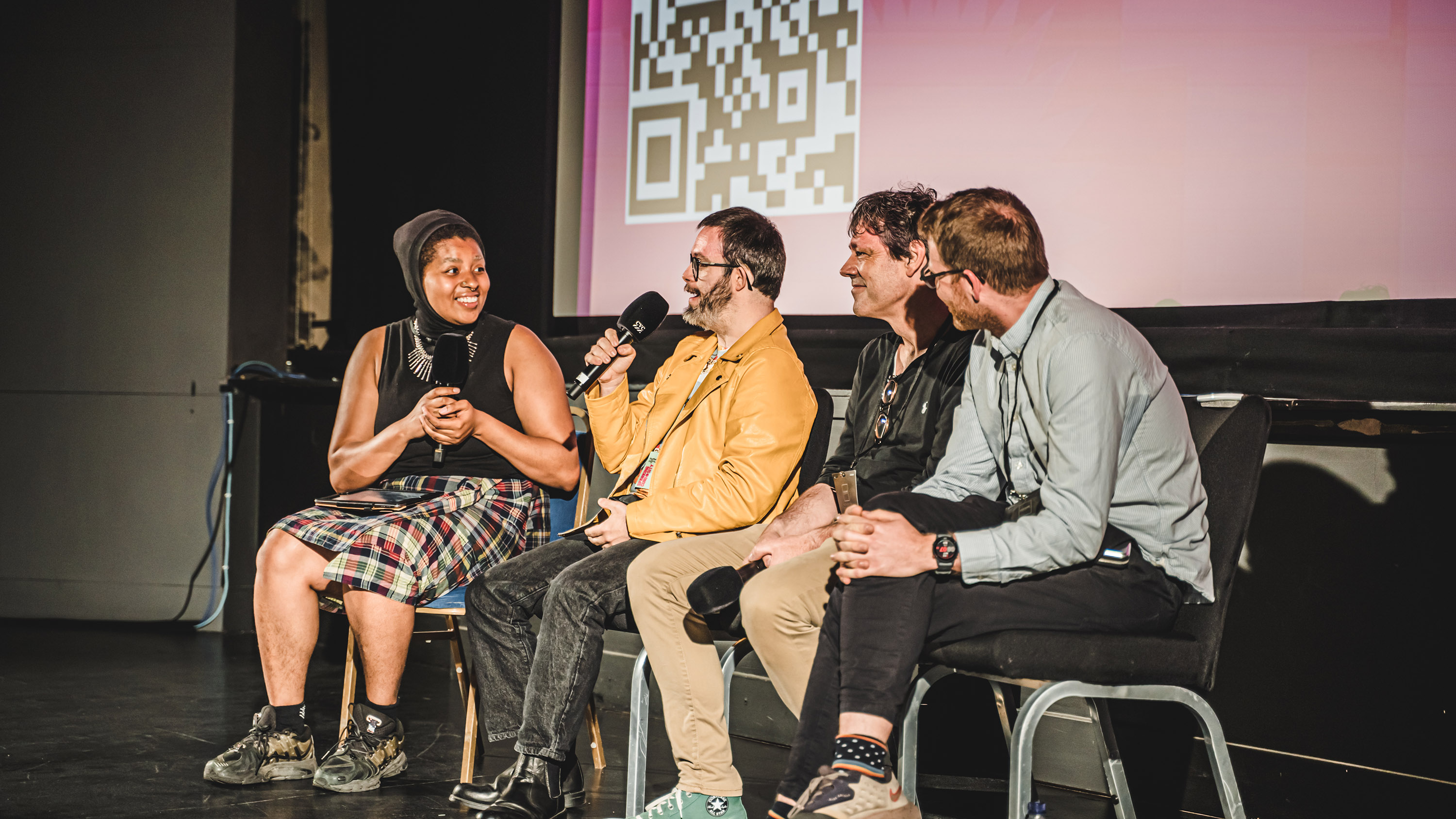 We are seeking expressions of interest from anyone living/working in the UK who are emerging or established in film programming, filmmaking, criticism, acquisitions, commissioning or development to join our team of Programme Advisers for Sheffield DocFest 2024. Through the documentaries we showcase and the talent we develop, we aim to celebrate diversity, promote equality and challenge discrimination.
If successful, you will join a cohort of Programme Advisers to view and assess films submitted to Sheffield DocFest. You will make recommendations to the Creative Director about films to be considered for the Festival programme. This is an important part of the selection process and would be valuable to anyone interested in progressing their programming experience and/or accruing knowledge on the breadth and depth of contemporary documentary filmmaking. 
Contracts will be awarded on a freelancer basis for a time-based fee of £1200. It is anticipated that you would work between 10-12 days, dispersed throughout October 2023 - April 2024.
Programme Advisers will also receive complimentary accreditation to the next edition of the festival taking place between 12-17 June 2024.
While our team is a mix of British and international Programme Advisers, these positions are for those living/working in the UK only.
We are committed to growing diversity in the film industry and will be doing an open call for the Sheffield DocFest Programming Team every two years. We particularly welcome applications from underrepresented voices including, but not limited to, d/Deaf or disabled people and people who are ethnically diverse and/or those who are from or live in South Yorkshire.
 
How to Apply
To apply to become a Programme Adviser for Sheffield DocFest 2024, please click the link below to fill in the application form, or tell us your answers to the form questions by submitting a video up to 5 minutes long. The video can be emailed to recruitment@sheffdocfest.com
Deadlines for applications: Monday 28 August 2023, 12 noon BST
For successful applicants, this will be followed by an interview, taking place online between 18 - 22 September.
Our team will contact you to inform you about your application status by 13 September. 
If you have any questions or would like to access this application form in a different format, please email: recruitment@sheffdocfest.com
We monitor the diversity of our workforce and for the purposes of reporting to our key funders we ask that you help us by clicking on the link below to complete the questionnaire anonymously.