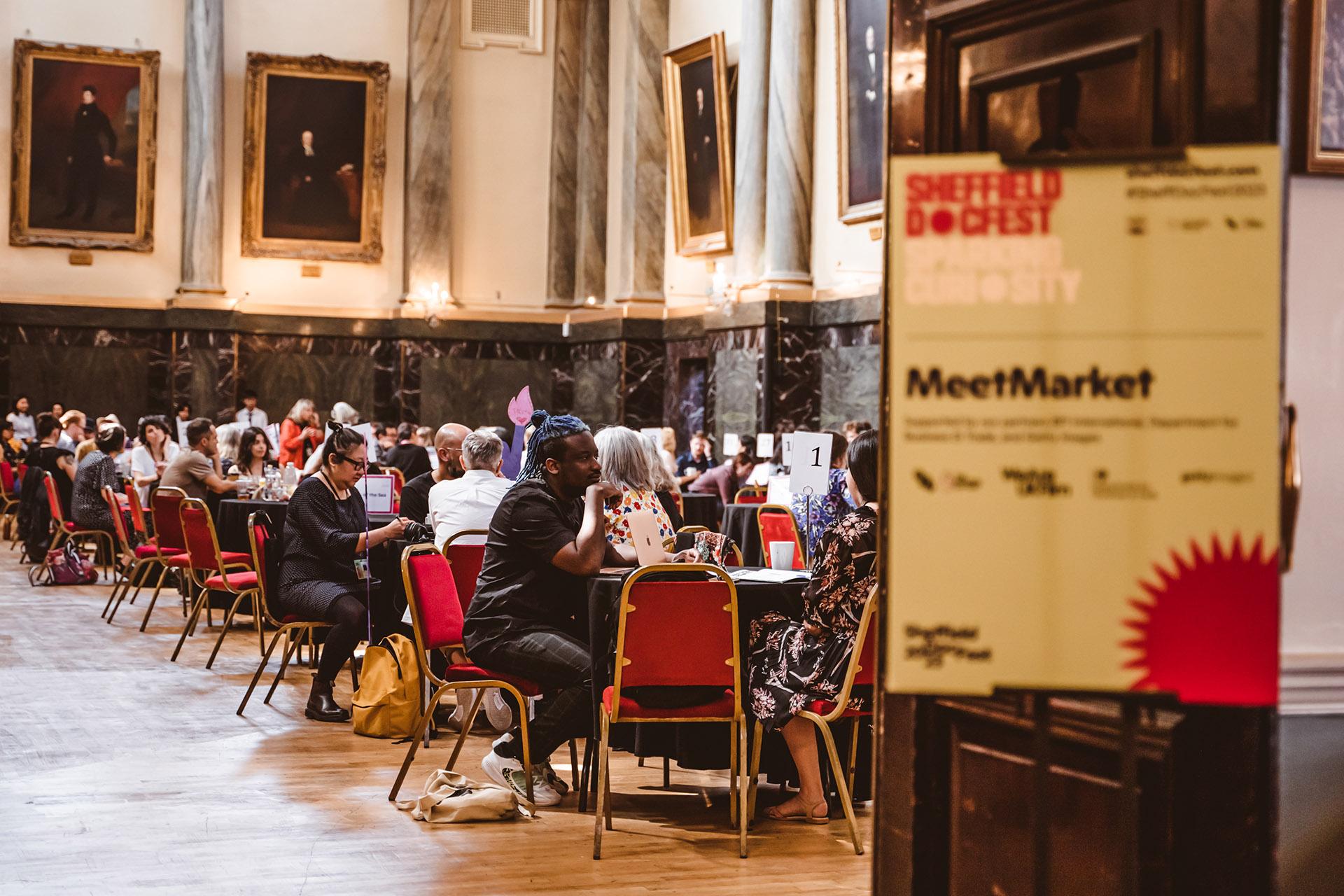 **Applications are now closed**
We are seeking expressions of interest from those living and working in the UK with a minimum three years experience in areas such as film and TV production, film markets/forums, film financing, film fund, film sales, film or TV commissioning to preselect projects submitted for Sheffield DocFest 2024 MeetMarket. As a Preselector we expect you to:
Evaluate each documentary project in relation to the documentary genre within which it is working (e.g. historical, personal, biography/profile, experimental, journalistic etc.) 
Read and understand the budget and financial information of a documentary project
Evaluate the feasibility of a documentary project
Recognise creative storytelling and the importance of artistic choices 
Take into consideration the ethics of the filmmaking teams in their approach to subject and contributors
Have an understanding of the international film and TV market
The Sheffield DocFest MeetMarket is one of the world's largest documentary markets and is open to documentary projects in all stages of development through to rough cut. Our Preselectors read a select number of projects each, with all projects being evaluated by at least two Preselectors.
Sheffield DocFest works with a range of Preselectors based in the UK and internationally. These positions for the expression of interest are for those who are living/working in the UK.
There will be a fee of £300 based on an estimated 20 hours of work. Each Preselector will also receive a full complimentary festival pass to Sheffield DocFest 2024.
We are committed to growing diversity in the film industry and to providing open opportunities to join our editorial teams across public and industry programmes. We particularly welcome applications from underrepresented voices including, but not limited to, d/Deaf or disabled people and people who are ethnically diverse and/or those who are from or live in South Yorkshire.
How to Apply
To express your interest in preselecting for Sheffield DocFest MeetMarket 2024, please follow the link below to fill in the form. 
Timeline
Applications open Thursday 31 August
Applications close Tuesday 12 September, 12:00 (noon)
Shortlisted applicants will be informed by Tuesday 19 September
Interviews between 19 - 22 September
Note we will not consider applications submitted beyond the deadline.
Conditions
Applicants must be predominantly based in the UK
Applicants must demonstrate minimum three years relevant experience in the field of documentary film or TV
Note this is a competitive call for expressions of interest and meeting these criteria does not guarantee selection.
Conflict of Interest
We recognise that industry professionals may have vested interests or relationships with potential applicants. We will ask you to declare any potential COI at the point of application in order to ensure projects submitting to the MeetMarket are evaluated fairly.
Contact
If you have any questions or would like to access the application form in a different format, please email: recruitment@sheffdocfest.com
We monitor the diversity of our workforce and for the purposes of reporting to our key funders we ask that you help us by clicking on the link below to complete the questionnaire anonymously.