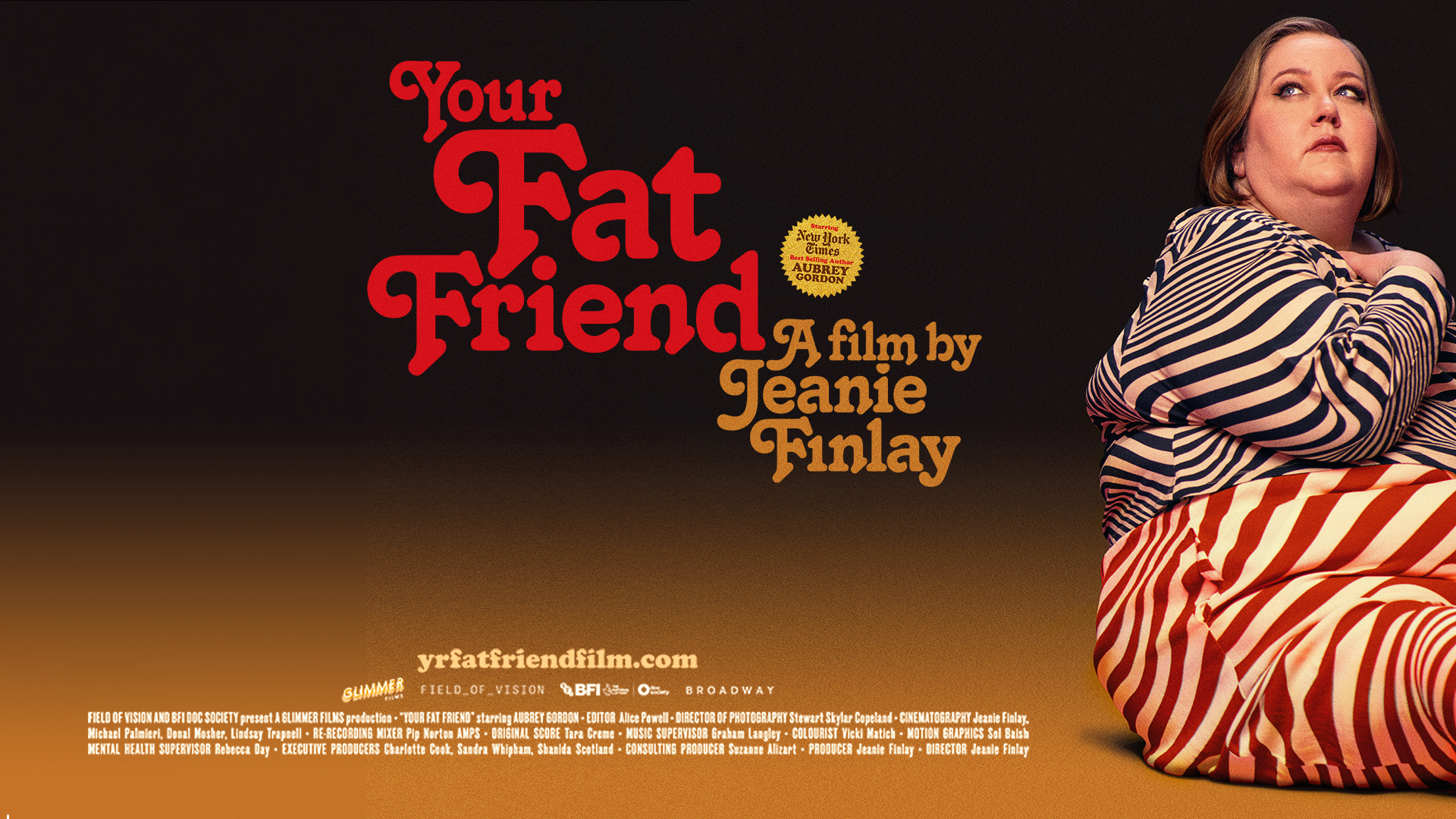 We are so thrilled to announce that the 2023 Audience Award is presented to

Your Fat Friend

directed and produced by Jeanie Finlay (USA, 2023).

Executive producers are

Charlotte Cook, (Field Of Vision), Sandra Whipham (Doc Society), and Shanida Scotland (Doc Society). 
The film had its international premiere at the 30th edition of Sheffield DocFest on the 15th June 2023, and both director Jeanie Finlay and protagonist Aubrey Gordon were in attendance for a special post-screening conversation.
The rise of Aubrey Gordon from anonymous blogger (Your Fat Friend) to NYTimes best seller. Her aim? A paradigm shift in the way that we view fat people and the fat on our bodies. The most meaningful change is when her family start listening to her message.
Jeanie Finlay, Director and Producer of Your Fat Friend said: "To bring a film home to Sheff DocFest, a festival that I have been coming to and showing films at for 20 years, has been incredibly emotional and meaningful. Our international premiere at the Crucible Theatre was an experience I will remember and treasure for the rest of my life. This is my ninth feature film, my most personal yet. I thought I had made a film for myself, so to receive the audience award is so wonderful. Thank you to the brilliant Sheffield DocFest audience for showing up and sharing this amazing experience with us. Thank you also to our visionary funders Field of Vision, BFI Doc Society and Broadway Cinema for making this independent documentary possible. We can't wait to take the film out into the world." 
Festival-goers voted in the thousands for their favourite films across the six-day event for this Audience Award.  Each feature film premiering in the programme was eligible for this award. In an effort to reduce the festival's environmental impact, this year audiences received an email after each screening with a link to vote, with over 4,000 casting their vote.
Creative Director Raul Niño Zambrano and Managing Director Annabel Grundy:  "It has been overwhelming watching how films have resonated with our audiences at Sheffield DocFest and in particular Your Fat Friend, Jeanie Finlay's heartwarming portrait of writer and activist Aubrey Gordon, made it clear that documentary really empowers discussion, empathy and connection.  People travelled from across the UK to see this film, and connect with its maker and subject, a real testament to the power of non-fiction narratives to represent real life experience of those can so often be overlooked."
Explore the Your Fat Friend website and learn more about Jeanie Finlay's work.
Your Fat Friend is represented by Cinetic Media.
The 30th edition of Sheffield DocFest took place 14 - 19 June, with 37 World Premieres, 20 International Premieres, 10 European Premieres, 47 UK Premieres and 8 retrospective films, from 52 countries of production.