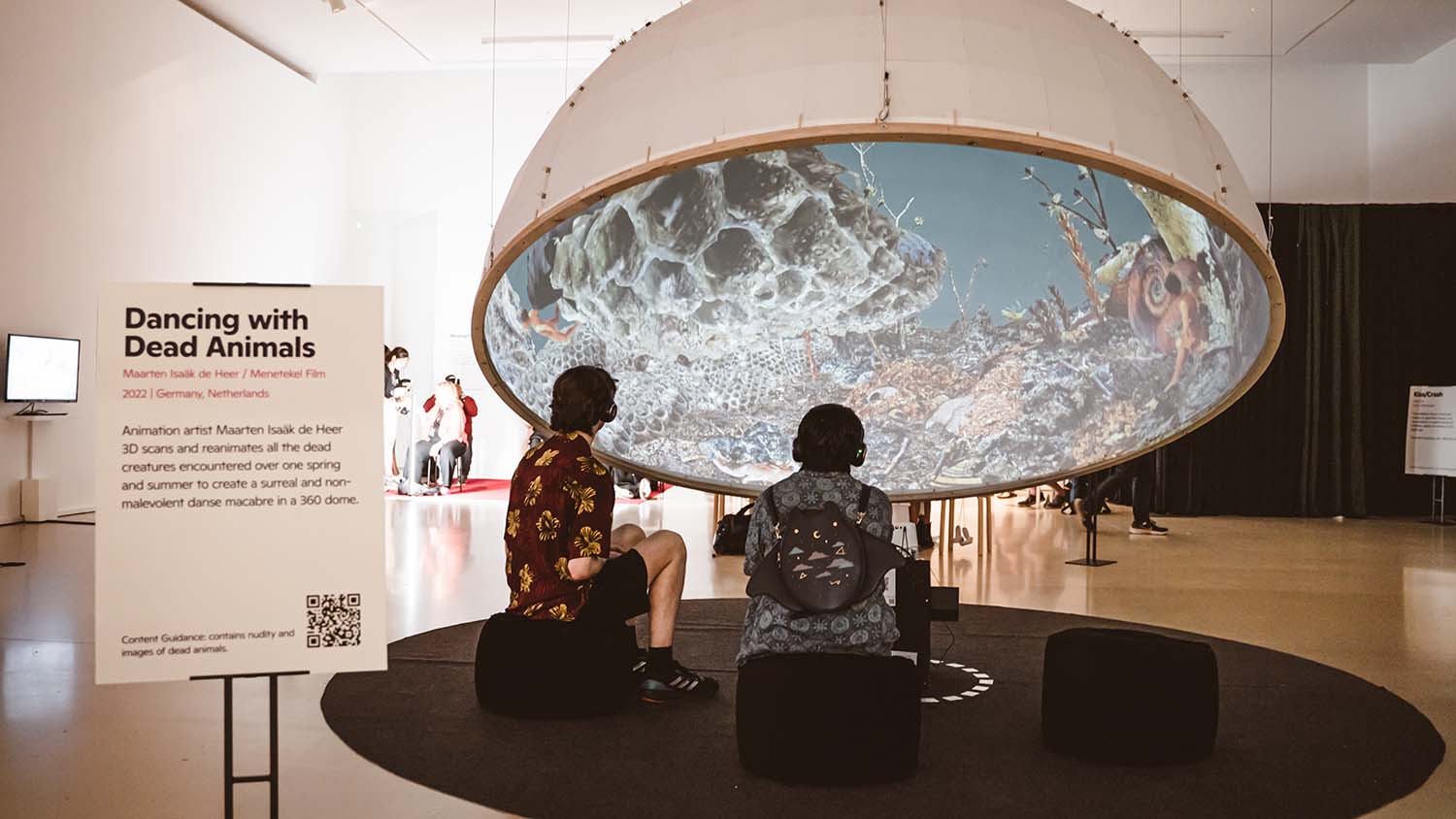 Image Credit: Anh Do (LaLune)
Our Alternate Realities Exhibition at Site Gallery continues until Sunday 16 July. The exhibition showcases innovative non-fiction and immersive documentary in all forms. Free and open to all to attend, come along and experience something new!
Opening times:
11am to 5pm - Tuesday to Saturday
11am to 4pm – Sunday
Closed on Monday
Travel Information can be found here: www.sitegallery.org/plan-your-visit/
The Artworks
In this interactive web documentary, Luxembourg-Brazilian maker Dominique Santana asks whether the movement of hundreds of Luxembourgish migrants to Brazil 100 years ago was a success story.
An interactive web installation in which each participant creates a unique experience based on letters chosen from a theory-linked queer alphabet.
Content Guidance: contains nudity.
This non-linear, interactive docu-music album aims to help destigmatize mental illness by allowing the user to journey through the mind of an individual with bipolar disorder.
Content Guidance: contains discussions around mental health issues.
Animation artist Maarten Isaäk de Heer 3D scans and reanimates all the dead creatures encountered over one spring and summer to create a surreal and non-malevolent danse macabre in a 360 dome.
Content Guidance: contains nudity and images of dead animals.
Aboriginal Elder Doolann-Leisha Eatts presents an oral history about a massacre of Noongar people at Lake Monger, Western Australia, in this 360 documentary.
Content Guidance: contains references to racism and death.
The installation triptych Kiss/Crash employs AI-generated imagery and representation to explore themes of loneliness, desire and intimacy in the digital age.
Presented in association with +RAIN Film Fest
Content Guidance: contains nudity and sexual content.
Missing Pictures is a five-part VR series where acclaimed filmmakers Abel Ferrara, Tsai Ming-liang, Catherine Hardwicke, Lee Myung-se and Naomi Kawase tell us about the film they didn't get to make.
Content Guidance: contains scenes with flashing images.
Discover the untold story of Bertha Benz, in her workshop in late 19th-century Germany, and witness the birth of the world's first motorcar.
This 360 VR documentary presents stories from the residents of Cissie Gool House, a previously disused Cape Town hospital, who live there to avoid being displaced from the area they call home.
This virtual reality documentary takes the viewer on an immersive 360° journey through the daily life of mothers and children living in prisons and custodial institutions.
Explore the wonders of a forest ecosystem through augmented reality.  
The Great Pyramids uses Unreal Editor for Fortnite to faithfully recreate Giza during the 4th Dynasty of Ancient Egypt within the world's biggest game.